Move8.org is a fitness movement initiative by Asia Fitness Today that creates awareness about Rhythm & Movement as Therapy and advocates the importance of physical movement in our daily lives. Life is so much more fun when we move to rhythm, and let those positive vibes reverberate throughout every cell in our body. In other words, let's Move it, LAH!
As a Malaysian startup proud of its heritage, we adopted LAH as a whimsical touch since our co-founders would often use that term when getting their parents to move and not stay in bed depressed. We've now expanded to Sydney, Australia and aim to bring the movement across Asia Pacific nations.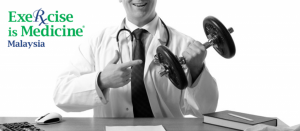 We partner with Exercise is Medicine Malaysia – a group of medical practitioners who prescribe exercise. Learn more about Exercise is Medicine in this article:
https://www.asiafitnesstoday.com/2018/02/19/exercise-is-medicine/
What is it? The Move8 open-source gym is an independent, non-restrictive, and free platform that connects people throughout the world with sports, fitness and wellness activities. There's no membership fee, but registration is required. For those who prefer customised personal training, we provide a platform so you can request for a certified fitness provider to train you (these are paid services). We use the great outdoors as our training ground, and Move8 chapter leads and their fitness buddies to run these public events. All profits raised from the Move8 fitness movement programs will be channeled to MoveAID, movement therapy services for those in need. 
Shop from the Move8 store.
Coming soon… We're busy striking partnerships with brands to bring you an amazing shopping experience! All profits go towards MoveAID movement therapy for those in need. Shop now.
Sign-up and join us at a Move8 Fitness Activation Event or Program.
Some special events are fundraisers that help raise awareness and funds for our non-profit charity partners. We pledge all profits from our events, programs and t-shirt sales from the Move8 fitness movement website to MoveAID movement sessions for those who need it; seniors citizens and the underprivileged. Join our community, make some new friends – sign-up now.
Sign-up as a Move8 Fitness Provider.
Are you a gym owner, a fitness coach, a sporting club or a spa? We invite business partners who are interested to join us as Move8 Fitness Provider affiliates. Sign-up now and we'll give you a call to verify your business offer.
We welcome and believe in the power of Corporate Brand Sponsors for Move8 events and programs;
Move8 Virtual Move-a-thon happens virtually anywhere, anyhow! We want YOU to join us and bring a buddy on the 1st Sunday of every month. Cycle, walk, run, dance or sashay your way down a runway!
Move8 100 Day Mindset Shift Bootcamp gets a group of minimum 30 pax committed for 3-months. A mindset change is the very first step towards living a fitter and healthier lifestyle.
Move8 International Women's Day Walk-a-Hunt adds the fun in a walkathon! 3KM, 5KM or 7KM, this annual event supports movement amongst women and children! Don't just take a walk, journey with us!
Move8 PRO (Youth x Airsports) program offers a fresh way for your brand to be profiled in supporting excellence in not just sports, but airsports and eSports!
Start a chapter
We offer partners many ways to work with us as we believe in sustainable partnerships that encourage and promote fitness, sports and wellness as a culture. Bring Move8 to your country, state, company or organisation. Start a chapter of your own Move8 today.