Access fitness professionals, move anywhere, anyhow with a pay - it - forward twist.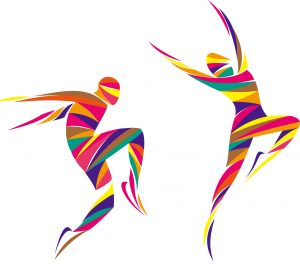 Heal the world through wellness education and action. Be the change and halve NCDs diseases like hypertension, strokes, diabetes, Alzeheimer's by 2030 in line with the United Nations' Sustainable Development Goals #3 on well-being and now, more so than ever with prevailing pandemic diseases like the Coronavirus. But NCDs are the silent pandemic stealthily taking 2/3rd of lives globally...
Move8 has no affiliation to WHO.
Move8 has no affiliation to WHO.
Free membership gives you the ability to channel your energy to help someone in need, while keeping fit yourself.
Volunteer or Partner us.
Rhythm & Movement as Therapy Programs
Know someone who needs help?
While the world is still feeling the effect of COVID-19, there has been a bigger pandemic that has been around for a longer time. Asia Fitness Today talks about NCDs and how they are affecting more than 71% of the population and causing more deaths than COVID-19. Read more…
Read More
30 November 2020 via AFTNN/PRNewsGIG Up to 5 million deaths a year could be averted if the global population was more active. At a time when many people are home bound due to COVID-19, new WHO Guidelines on physical activity and sedentary behaviour, launched today, emphasize that everyone, of all ages and abilities, can be physically […]
Read More
#FitforGood
#RhythmasTherapy
#MovementasTherapy
#NatureOurGym