Updates:
On Sunday, 4 December 2022 from 8:00am at Dataran DBKL at the KL Car Free Morning, Phang Kuok Sing of Kisetsu Kimonos and Cassandra J. Poyong, National BJJ World Champion showcased an ultra-special Brazilian Jiu-Jitsu Demonstration.
Winners of the contest were announced in the following week (see above). For more details, visit the Barbarian Invasion Official Facebook page.
Move8 congratulates writer, director and stunt actor Tan Chui Mui for picking up the Festival Filem Malaysia 32 Best Actress award for her role in Barbarian Invasion (Belenggu)!
Unleash your Inner HERO!
This competition is now closed.
Now showing across cinemas in Malaysia, KL Car Free Morning in collaboration with Asia Fitness Today (FB: asiafitnesstoday / IG: @asiafitnesstoday.official) and Move8 Fitness have put together a contest for our readers and podcast listeners to WIN PRIZES when you watch Barbarian Invasion (Malay title: Belenggu) the movie!
How to enter:
1. Watch Barbarian Invasion
2. Choose a prize
1 (one) KISETSU kimono worn by Brazilian Jiu-Jitsu athletes sponsored by Kisetsu Kimonos https://kisetsukimonos.com/
10x (ten) FMA coaching sessions (one-session per winner) sponsored by Elemental5 – Arnis, Kali, Eskrima, Self-Defence & Fitness https://www.elemental5flow.com/
10x (ten) W Fitness coaching sessions (one-session per winner) sponsored by W Fitness – SuspendTone by Mr. Wai 1:1 personal training session https://linktr.ee/waihoong
3. Take a photo
Snap a photo with your Barbarian Invasion ticket stub in the action pose based on the type of prize you've chosen.
Brazilian Jiu-jitsu poses
Filipino Martial Arts (Ekstrima, Kali or Arnis) pose
Bruce Lee pose
4. Post the photo + a motivational quote + tags:
Instagram Tag @tanchuimui @kisetsukimonos @asiafitnesstoday.official @klcarfreemorning @mrwai_ig @elemental5flow

Facebook Tag @TanChuiMuiPage@barbarianinvasionthemovie @asiafitnesstoday@move8@kisetsukimonos@iamwaihoong@Elemental5Flow@carfreemorning
Hash Tags #barbarianinvasionmovie #belenggu
Terms and conditions:
Photos of contestants must include a ticket stub of Barbarian Invasion (Belenggu) the movie.
Contest ends strictly at 11.59pm on 4 December 2022.
Judges' decisions are final.
Winners will be announced on 5 December 2022.
---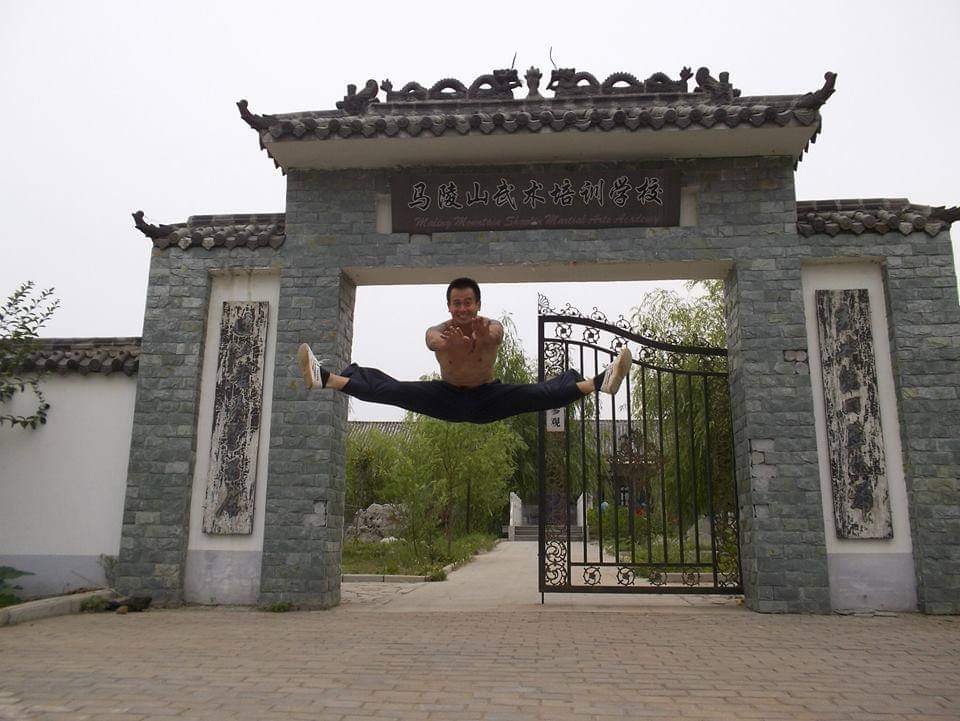 A message from our movement partners:
KL Car Free Morning
Go Green & Stay Healthy!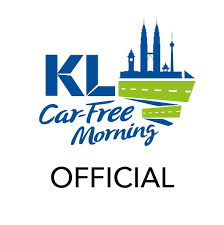 KL Car-Free Morning is a green initiative to promote a healthy lifestyle among both locals and tourists in Kuala Lumpur through recreational sports, arts and cultural activities. Aligned with Malaysia's commitment to reduce carbon emissions – as part of a global drive to protect the environment and support the ideals of the Paris Agreement and UN Sustainable Development Goals of 2015 – KL Car-Free Morning also strives to encourage healthy living, sustain eco-friendliness, and strengthen national unity and family bonding.
The event is held every Sunday of the month from 7am to 9am. It features closed roads for people of all walks of life to cycle, handcycle, run, skateboard, rollerskate, rollerblade or simply walk. It starts from Dataran DBKL (near Dataran Merdeka) and leads participants through about 7/5 kilometres of major streets in Kuala Lumpur's Golden Triangle.
Kisetsu Kimonos
As a small business, we always want to support and promote fellow small local businesses and talents, especially JiuJitsu-owned. Barbarian Invasion / Belenggu is directed by our very own JiuJitera (female jiujitsu practitioner) Tan Chui Mui, who started training JiuJitsu for her movie role but eventually fell in love and is now a full-time practitioner.
Our goal to bring more affordable yet stylish gi to the community drives the project in collecting and observing ongoing and ever-evolving trends, adapt and interpret them in our own language. Growth and evolution can only progress through experimentation and courage to execute.
As collectors ourselves, each batch/season holds a limited number of gis produced and will unlikely see a rerun in the future as this gives us the opportunity to experiment and play with more colours and designs.
Your support towards the brand will enable us opportunities to improve, progress and ultimately bring you more releases in the long run.
Sincerely,
KS.
The Prize: The kimono is from the latest collection (Season 7) offered by Kisetsu Kimonos. Featuring green and pink logos on the arms and tags, this kimono maintains the minimalistic approach in our mid range series, providing just enough details to differentiate the wearer from everyone else. This is also a lightweight kimono – a perfect choice for training in tropical climate, yet durable for everyday training abuse. Designed in Malaysia. If needed, feel free to attach the product URL for further information about the product.
https://kisetsukimonos.com/search?q=season+7&options%5Bprefix%5D=last
Should you require additional information, please feel free to ask!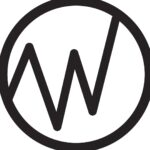 W Fitness
SuspendTone By Mr Wai is a program that I'm specifically coaching online and onsite now. For this contest, I am offering the SuspendTone by Mr Wai 1:1 personal training session.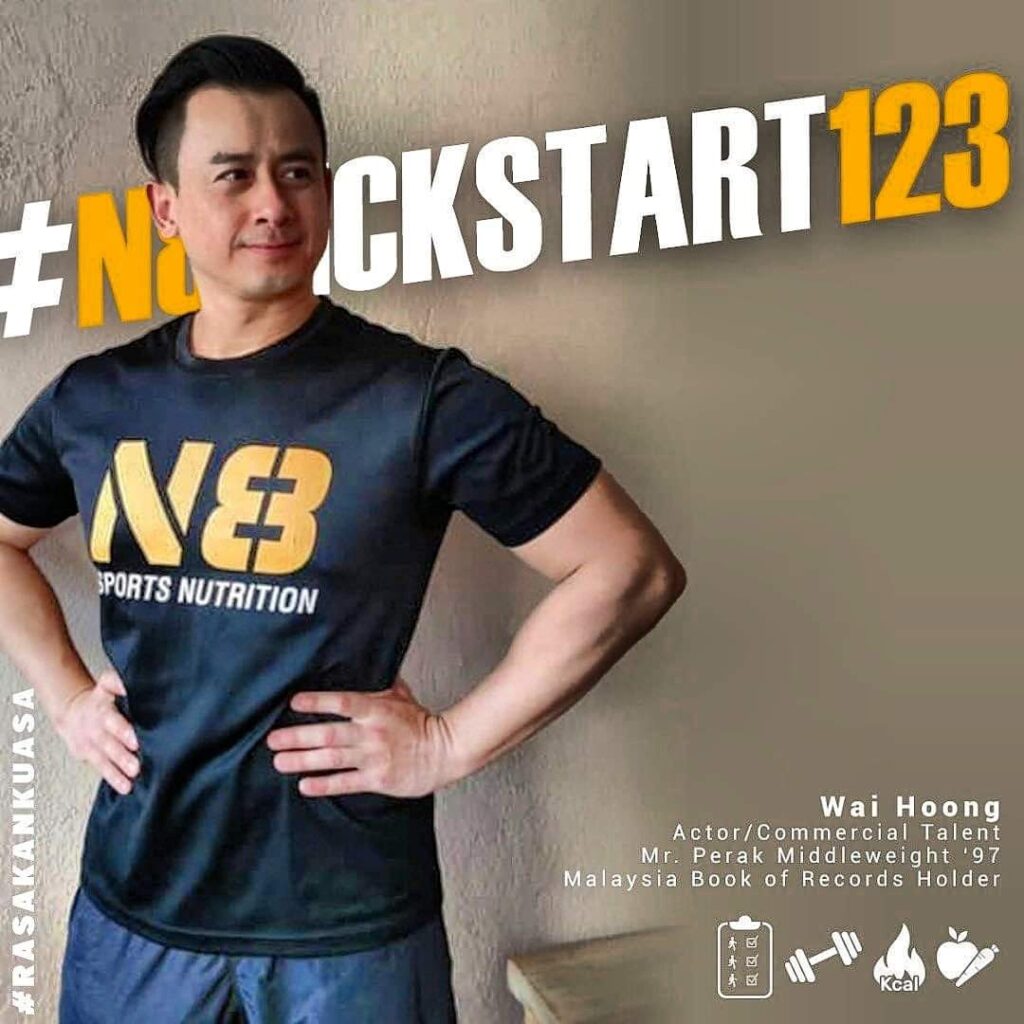 Mr Wai here and I'm the program director of SuspendTone. Working out is part of my essential lifestyle activity and I've been doing it for as long as I can remember. I don't diet or count calories. My goal is to move and be able to perform in sports when required.
I've stepped onstage as a competitive bodybuilder. Broken records for 48 hours non stop spinning. Ran obstacle runs, marathons and towerthons. Even wrestled and performed in tights. I also do all my action film stunts.
My fitness journey now in my 40s is to move pain free and be able to share my fitness journey with my daughter. Also to perform in any sports or run a flight of stairs without gassing out when required.
My fitness journey is to continue to move because we lose what we don't use.Stay sharp. Stay youthful. Anyone can do this.
And we can do this together. Follow my journey as I'm embarking into a very adventurous and exciting time for my life.
Step out of your comfort zones. Embrace hardship like a norm. Diamonds are forged by pressure.
I promise it'll be worth it.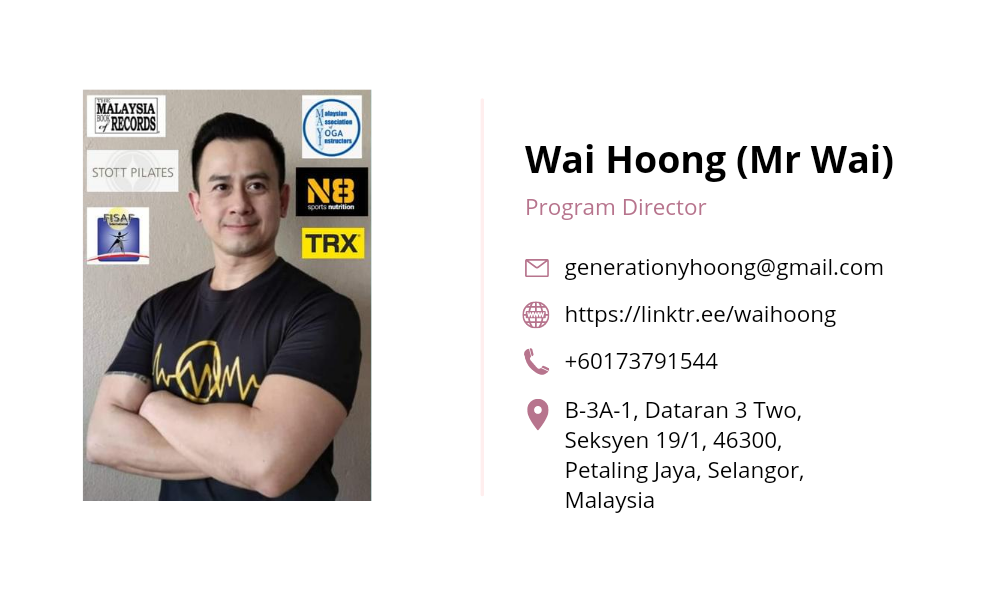 Elemental5
Elemental5 was founded by Clarence Chua and Teddy Meng with the hopes of spreading Filipino Martial Arts (FMA) in Malaysia. Based in Taman Paramount, Petaling Jaya, Elemental5 is currently one of the most accredited FMA groups in Malaysia and officially represent internationally recognised organisations such as the Dagooc Arnis System & The Pekiti-Tirsia Tactical Association.
Media partners