30-minutes every day.
Research shows a brisk 30-minute walk every day helps to reduce and control the high blood pressure that causes strokes, reducing the risk by up to 27 percent.
Try three 10-minutes of intense* walk as though you're catching a bus for better results!

How do I become FIT-aware?
Step 1: Download any fitness tracker
We like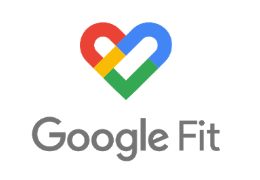 Step 2: Start tracking your movement
Log your weight, your height, your BMI.
Next, track your movement habits.
*If you have a medical condition, be sure to
check with your doctor before starting any activities.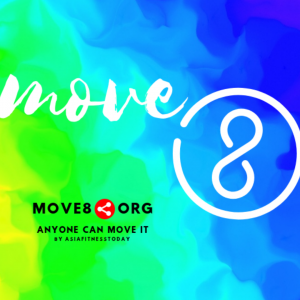 .
Step 3: Organise your own #Move8 meetup
Organise your own meetup or join an existing one!
Tip: Every Friday at 6pm, get a group of work colleagues, friends or family together to move, walk, run, hike or cycle for 45-minutes. You can even walk around a mall. Post and share your photos #Move8 to encourage others and spread the movement fever.
#move8 #funfitfriday #asiafitnesstoday.
Download #Move8 visuals for your own promotional purposes.
Dance Tutorial
Move8 Playlist
Get yr workplace involved.
Be a Move8 Corporate Partner.
Here's how:
Why not organise something at work and get your colleagues moving at the workplace?! Adopt Fun Fit Friday every Friday at 6pm for 30-minute of intense movement! Or, pledge to move every 1st Sunday of the month. Or, make WIPs fun with a jungle hike. Learn more…
Step by step, we can change.
One city at a time.
Starting with ourselves.
Be the change you wish to see in your community.
When you Move it, share it.
Hashtag #Move8
🙂