Why Move8?
Initiated by sports, fitness & wellness website, AsiaFitnessToday.com the Move8 Fitness Movement aims to create awareness about the importance of physical movement in our daily lives. RHYTHM & MOVEMENT IS THERAPY. Life is so much more fun when we move to rhythm, and let those positive vibes reverberate throughout every cell in our body. In other words, let's Move it, LAH…

Ayuh, kawan-kawan, let's Move it, LAH!
You can start in the office! We spend one-third, if not half of our lives in the workplace, so here's a DO-IT-YOURSELF #MOVE8 Fitness Movement campaign designed for you and your co-workers/colleagues. Fix a date to exercise weekly and keep it going!
People from ALL walks of life can move but if you haven't for awhile, we recommend you seek professional advise from your certified personal trainer or schedule a free demo to learn more. We have a wide network of certified fitness / dance / rhythm trainers that you can book to come to YOU.
Walk, LAH

Research shows a brisk 30-minute walk every day helps to prevent and control the high blood pressure that causes strokes, reducing the risk by up to 27 percent. Better still, break that into 3 sessions of just 10-minutes intense walk (as though you're catching a bus) and you'd be amazed at the results!
How to #Move8
How do I begin to be FIT-aware?
Step 1: Download any fitness tracker
We like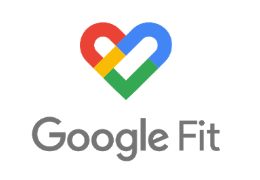 Step 2: Start to log your movement
Log your weight, your height, your BMI.
If you have a medical condition, be sure to
check with your doctor before starting any activities.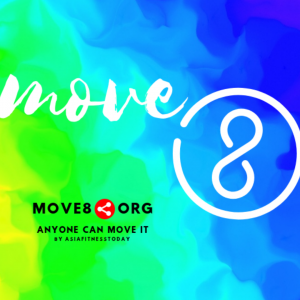 .
Step 3: Organise your own #Move8 meetup
Organise your own meetup or join an existing one!
Tip: Every Friday at 6pm, get a group of work colleagues, friends or family together to move, walk, run, hike or cycle for 45-minutes. You can even walk around a mall. Post and share your photos #Move8 to encourage others and spread the movement fever. Remember to hashtag: #move8 #funfitfriday #asiafitnesstoday.
Download #Move8 visuals for your own promotional purposes. You may add your logo as well!
#Move8 Dance Movement Tutorial
#Move8 Music Playlist
Step 4: Social Media Connect, Post & Share #Move8



Step 5: Be a #Move8 Partner. Here's how:
Companies are a great starting point! Get your co-workers moving at the workplace! Get your management to adopt Fun Fit Friday every Friday at 6pm and get moving! You'd be surprised, more company management are saying YES to employee wellness programs.
Fitness Trainer or Fitness Buddy can help others. Sign up today!
Merchants Showcase your fitness products & services to our community. We love trying new things!
Step by step, we believe we can change the lifestyles of people living in Asia-Pacific, one city at a time. And it honestly starts with ourselves. Be the change you wish to see in your community. 
Move it, LAH
 and keep smiling